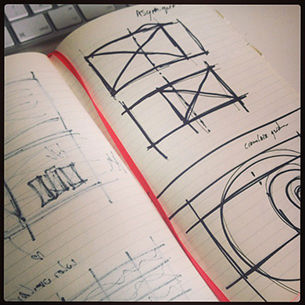 design, typography & art direction
motion, mediamanagement & -support

sven goewie (º1974) is a Belgian (typo-)graphic designer based in Antwerp, Belgium.
The studio was established in 2003.
Focussing on corporate identity implementation & adjustments, booktypography, gridsystems, magazines and general communication campaigns.
"Gourmand Best Book of The World Award" & "International Hasselblad Masters Semi-Finalist"
keywords: music, photography, gridsystems, mac, adobe, quark, travel, fcproX, books & more books.
Selected clients and brands include kia motors, united,
antwerp giants, koga miyata, the green hole,
tectum publishers, chevrolet,
ingersoll rand, 3m, quicksilver, oakley, adidas, leonidas,
cava mvsa, vtm books,
wout bru, masterchef & juniormasterchef,
antwerp world diamond centre,
philip morris, honda, hasselt millésime, ...

Frans Messingstraat 55
2100 Antwerp - Deurne - Belgium
info@goewie.be • KBC 731 0013690 85 • VAT BE0867-709-243 • +32 (0) 495 497 186